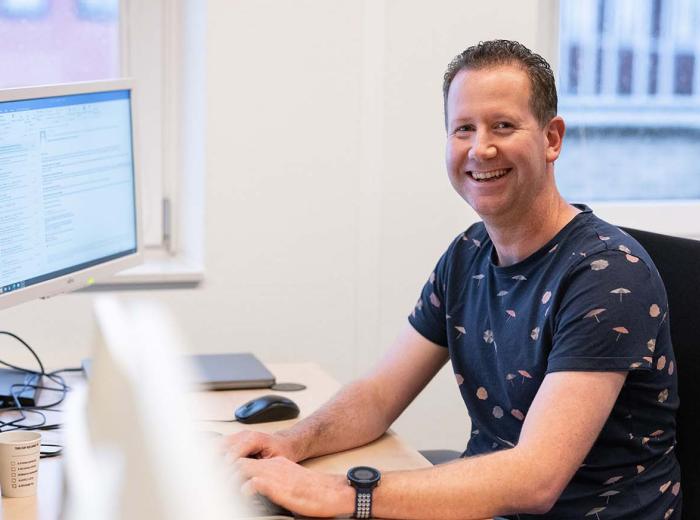 Research
An outsider's view is often valuable. That is why the IND is open to mentoring students for their final research project.
For whom?
The research project must relate to the field of work of the IND. The research must have a sufficiently academic level. This means that we only mentor master's students at a university.
Interested in doing mentored research?
Are you a researcher or as a university master's student working on your final thesis? And would you like to have mentoring during your final research project? Then fill in the application form for assistance during your studies. Next, email it to INDOA@ind.nl. We will then see if we can comply with your request.
Internship
An internship allows you to gain practical experience appropriate for your studies. At the IND, you can do an internship to develop yourself during your study programme. But you can also complete your bachelor's or master's programme by means of a graduate internship. This way, you can invest in yourself. And after your internship, you may even get a traineeship or job with the IND.
For whom?
We offer internships from vocational education to university level and in all fields of study. You can do internships in many fields of work: finance, HR, management, ICT and law, or at one of our specialist departments. Together with an internship supervisor, you determine what you will be doing during your internship. You can choose your own internship project.
Are you interested in an internship at the IND?
Do you want to learn more about the possibilities of an internship at the IND? Then contact stage.ind@ind.nl, indicating at which location and which department you would like to do an internship. Also, please enclose your CV. We will contact you within 10 working days to discuss the options.
Good to know in advance
The work pressure is high at the IND. And taking decisions on applications for residence and naturalisation goes first. This means that we cannot always say 'yes' to applications for mentoring research projects or applications for internships.
More information?
Would you like to find out more about the IND first? Then go to the page 'Our work areas'.