Last update: 6 September 2021
​In July, the number of applications for study permits by non-EU students was already well in excess of the 2020 figure when there were fewer applications due to the measures against COVID-19. As before COVID-19, the annual growth rate is again at 10%. At that, the first peak this year presented itself a month earlier than in other years. In total, at the end of July this year, more applications (15,110) than in the whole of 2020 (12,310) had already been received. During the past months, the IND, on average, processed three times as many applications as in the same period in 2020. Almost all applications (98%) have been granted.
Newcomer United Kingdom
Most applications relate to students from China, India, the United States, Turkey, and Indonesia. In consequence of Brexit, students from the United Kingdom must also apply for a residence permit to the IND to study in the Netherlands. So far, this concerns about 600 students. Most applications are for study at the UvA and TU Delft. The most popular study is Economics & Business, followed by Engineering, Arts & Culture, Social Sciences, and Science.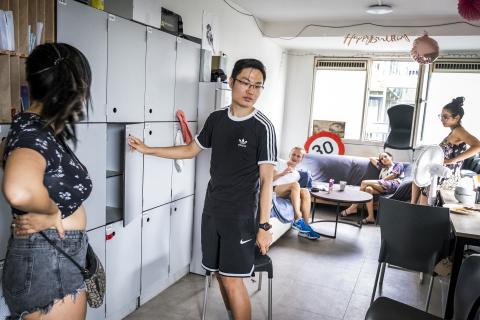 Smooth cooperation
Like last year, besides the usual channels, consultation hours and workshops were held together with Nuffic (the Dutch organisation for internationalisation in education) and the Ministry of Foreign Affairs to answer questions from educational institutions. As a result of these close contacts with the educational field, it is known which applications can be submitted and how to present them correctly, contributing to speedy processing.
Further information