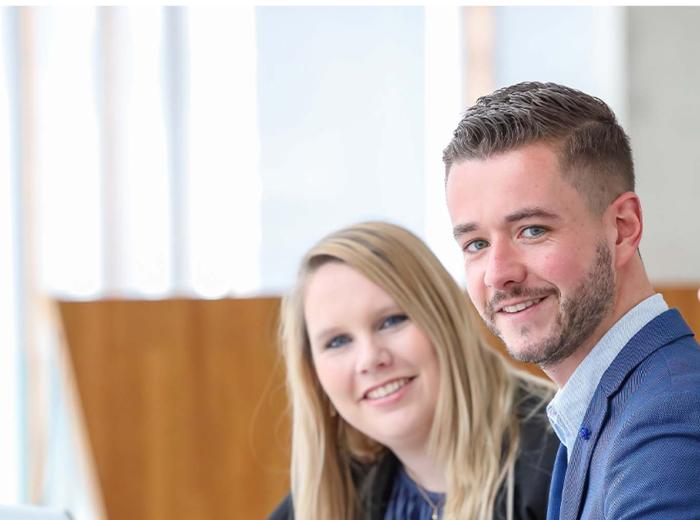 Your job matters
Working for the Immigration and Naturalisation Service (IND) is working for the world. We work for people who come to the Netherlands for a range reasons: a refugee who is unsafe in their own country, a highly skilled migrant who wants to develop their talent internationally or a mother who wants to be with her daughter.
Every year, we receive between 100,000 and 150,000 applications for residency. In addition, we process requests by people who have been living in the Netherlands for a longer period and want to become Dutch. Every day, over 5000 colleagues in all sorts of positions work hard for these people, from ICT to decision staff, from operational to strategic staff. At the IND, your work has an impact. An impact on the people you are working for and on yourself. Widen your horizon and come and make a difference.   
Your working environment
At the IND we base our decisions on the laws and regulations the government makes with the Senate and House of Representatives. In addition, there are also European and international treaties and conventions we must observe. So, we depend on political policy. Enforcement is also important in our work. We are on the lookout for abuse and fraud, and make sure that people continue to meet the requirements of their residence permit. Our purpose? To contribute to a pleasant and safe society for everyone.
Working for the IND means working across borders. We also do this internationally. We exchange information, knowledge and expertise with national and international partners. And we support other countries in the field of asylum and migration. 
Our decisions have a great impact on people's lives. We are aware of this. Therefore, we take our responsibility seriously. We follow the rules of the aliens policy. We do so reliably, justly, professionally and with an eye for people. When we do this, we do not lose sight of the personal story behind every application.