This means a job as interview and decision staff
As an interview and decision staff member you process applications by people from all across the world. You can delve into all kinds of countries and cultures and you will learn more about people than you ever could have imagined. Working at the IND also means you have a job with great impact. Your decisions are important, not only for the applicants but also for society as a whole. You are there for people and for the security of our country. That is not always simple. Sometimes you see happy people and sometimes very emotional people. This job is anything but standard – but never boring either, which enables you to continue developing yourself. The latter is something we at the IND consider very important.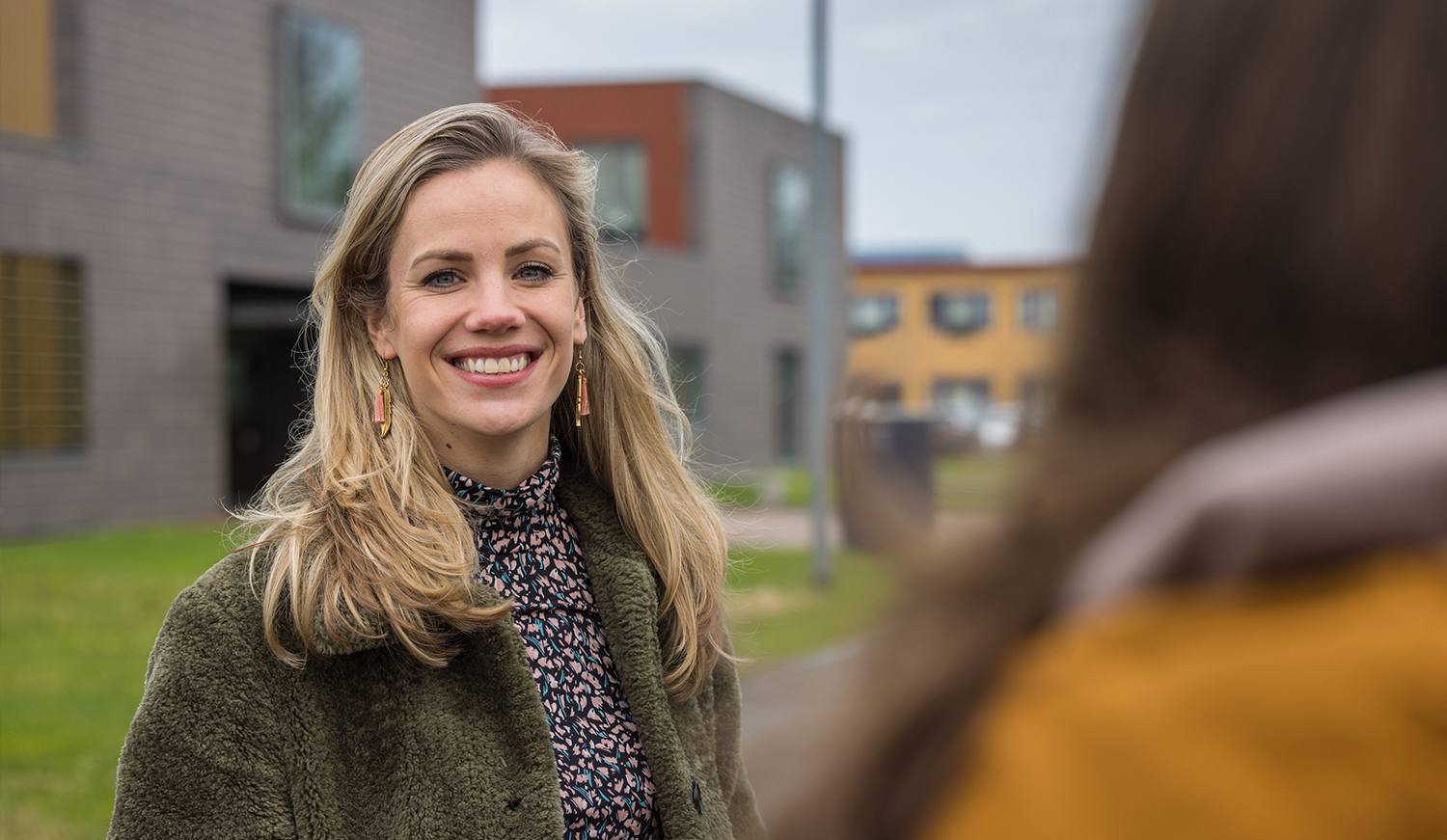 There are so many possibilities to be of consequence. I haven't been bored for a single day in all those years. This is because you notice changes in the world almost immediately at the IND. And you have to do something about them. This keeps the work interesting. If I had to carry out the same routine every day, I would quickly be tired of it.
Recruitment rounds in 2022
At the IND we are always looking for professional, kind and energetic Interview and Decision staff members. That is why we have a job application round every month in 2022 during which you can apply.  Then you will hear within a week what your next step in the procedure will be and the very same month whether you can start a new challenge! So do not wait too long if you are interested because things could go quickly. If candidates are suitable, we engage them immediately.
Each job application round consists of the following steps: assessment of your written application, an assessment in which we test your analytic ability and writing skills and a personal interview. Finally, there is the offer in which we discuss the terms and conditions of employment with you.
2022


 

Closing date for job applications
 

Assessment
Thursday

 

Job Application Interview
 

Discussion of terms and conditions of employment

Start of training

 

November

Friday 4 Nov.

10 Nov.

16, 17 or
18 Nov.

Week 47/48

2023

December

Friday 2 Dec.

8 Dec.

14, 15 or
16 Dec.

Week 51/52

2023
Job as an Interview and Decision staff member, including training
What happens if you get the job? Then the IND will offer you a job that starts with a training and supervision process of 9 to 12 months. In that period, you will learn everything necessary to develop into an independent interview and decision staff member, and you will have increasingly more of your own responsibility. You can also continue to learn and develop yourself after this period. We gladly support you with this because we hope for a good and long-term working relationship with each other.
Information and application
Do you want more information? Or to apply for a job? Then do not hesitate to contact us!
A glimpse of the future
Are you curious about your future co-workers and how you can be of consequence to us as an interview and decision staff member? Below are two videos that you can already watch!