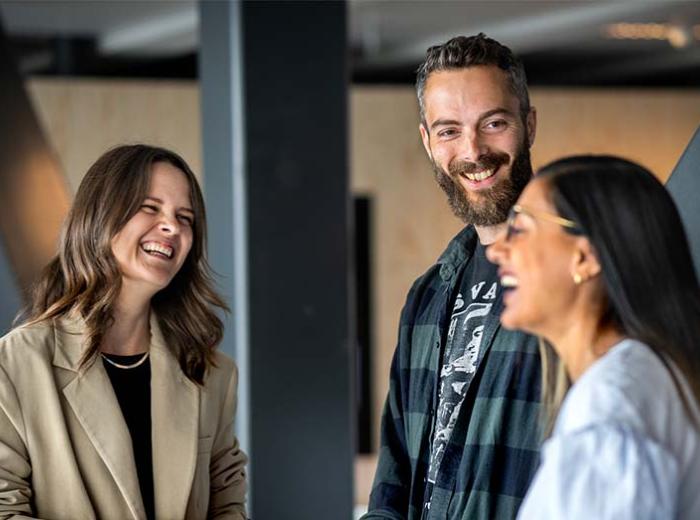 Personal development – growing in your world job
Because the better you develop professionally and personally, the greater the difference you can make. Therefore, we want to invest in you as a person. This idea formed the basis for the IND Academy. This expertise centre for learning and development offers a wide range of tailored training sessions and programmes that you can go to where and when it suits you.
Building your own future
At the IND Academy you can specialise at your work as well as develop personally. For example in the field of time management, talent development and personal effectiveness. Discover what your talents are which direction you want to go in. What do you want to learn? What are your dreams? Pursue them with personal advice and develop the way you have in mind. This way, you do not only help building a professional IND, but also build your own future. 
Personal development at the Central Government
The IND Academy exists especially for IND staff. But personal development is generally a priority at the Central Government. Would you like to know what it is like at another ministry? You can. There are a range of opportunities to move on. In the so-called mobility bank, you can see all internal open vacancies. This gives you the opportunity to be the first to apply.